1.05 ct Unheated Padparadscha Sapphire, AGL
1.05 ct Unheated Padparadscha Sapphire, AGL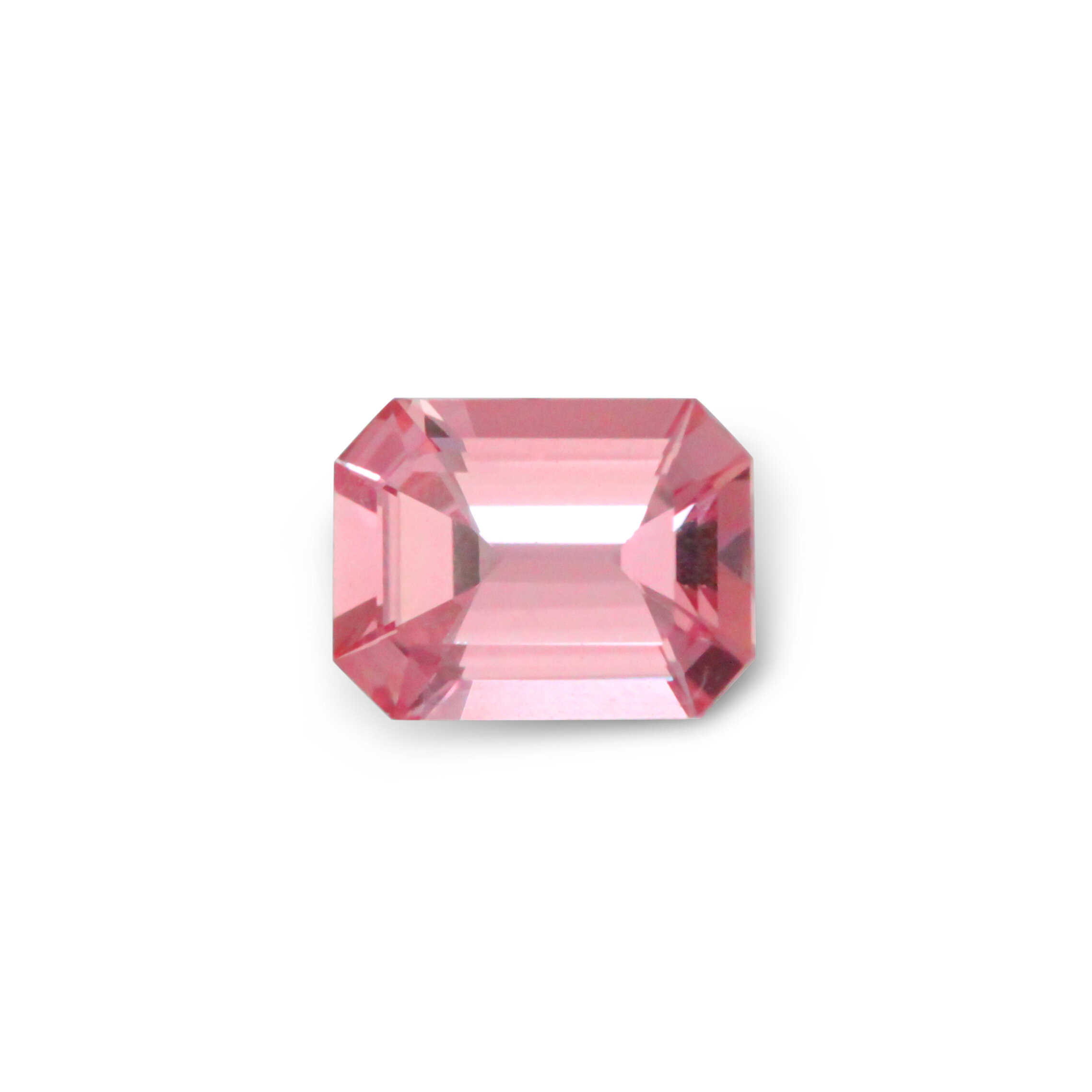 1.05 ct Unheated Padparadscha Sapphire, AGL
Enhoerning Gems. Always 100% Natural, Untreated & Lab Certified.

Not the largest but certainly one of the finest padparadscha sapphires we have ever been able to offer. An extremely fine, intensely saturated orange-pink color, almost flawless clarity, and a precision emerald cut make this a very special gem. Double certified by AGL, with a brand new report report also attesting color stability by latest standards.




What we love about this item:
the incredible color, the razor sharp emerald cut
Details & Size
Species: Padparadscha Sapphire

Weight: 1.05 ct

Dimensions: 6.85 x 5.16 x 3.18 mm

Origin: Madagascar

Treatment: None (Unheated, untreated)

Lab report: AGL (New York) Gem Brief + Origin Report

Comment: Color stability confirmed


Shipping
All orders – worldwide and within the US – come with free shipping. Always fully insured, tracked, and with signature confirmation. Your jewels will be delivered beautifully packaged in high quality jewelry boxes. Gift wrapping is available upon request.

All orders ship with Fedex, in most cases Fedex overnight (within the US) and Fedex international priority for world wide shipping.

We always dispatch orders without delay. Most ready-to-ship items ship the same day, or the following business day depending on the time and time zone of your order.

Please find detailed information on shipping methods and delivery times here

Returns – Buy Without Risk
All orders – worldwide and within the US – come with a no-questions-asked 7 day return policy for unaltered, undamaged items. If you do not love your purchase, you have 7 days from the actual delivery date (not: date of purchase) to inform us about your desire to return and to receive a full refund.

The only exception to our return policy is jewelry custom made for you. Custom made jewelry is not returnable.

Please find detailed information on our return policy here
Enhoerning Promise
Shopping luxury goods over the internet should be easy and comfortable, not scary. We are committed to stellar customer service pre-purchase, and do not want that you regret anything post-purchase.

We strive to describe and photograph any items as accurately as possible. But if you do not like your purchase for whatever reason, make use of our hassle and cost free 7 day return policy.
All your purchases made through Enhoerning Jewelry benefit from:

• Free Fedex shipping world wide

• Easy returns on all items (except custom jewelry)

• Safe payment (Paypal, Credit Card)

• Personal consultation (always inquire with any question you may have)

• Free ring sizing and customization on all jewelry

• High quality packaging – gift wrapping available